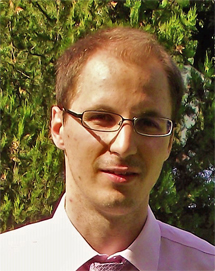 BODNÁR-KIRÁLY, Tibor PhD, intellectual historian, political scientist 
research fellow

Email:
This email address is being protected from spambots. You need JavaScript enabled to view it.
Address: Eötvös Loránd University, Faculty of Humanities
              Institute of History, Department of Early Modern History
              H-1088 Budapest, Múzeum Str. 6–8., I/134.
I studied political science at the Faculty of Law, Eötvös Loránd University, Budapest. I graduated in 2010 and joined its doctoral school. My anticipated thesis was meant to focus on the interrelationship between politics and sciences within the realm of eighteenth-century statistical and state sciences, which I decided to continue by applying a different approach after changing the doctoral programme and carry on with my research fellowship under the supervision of Lilla Krász. I reckon the seminar classes about modern political philosophy and the history of Hungarian political thought left substantial imprints on my theoretical inspirations. Accordingly, my conference presentations provided me the opportunity to take part in the every-day life of a research community and investigate the political pamphlets of late eighteenth-century Hungary, in particular Samuel Decsy's statistical works. My research mainly focuses on the eighteenth-century intellectual history and on the contemporary statistical literature, including the conceptualization of progression and the working of Hungarian cultural transfers.
PUBLICATIONS
:
Tibor Bodnár-Király